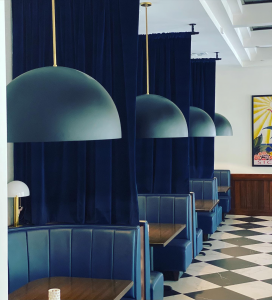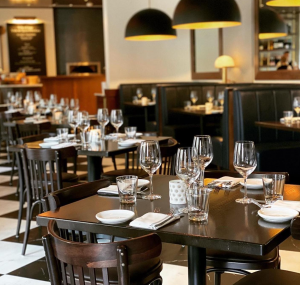 Angelena's name is inspired by the deep roots within Pensacola's history.  Giatano Giardina, a young, 20-year-old Sicilian immigrant, landed in New Orleans in 1875 in search of hope and new opportunity — the American Dream. Shortly after his arrival, he met his soon-to-be wife, Angelena. At her encouragement, the couple relocated to Pensacola in the early 1880s and the husband-and-wife team quickly found success as local produce merchants.  The Giardinas' produce was used by both families at home as well as by finer dining establishments in the downtown area.  As a team, the Giardinas found much success in Pensacola, both in culinary circles and as real estate entrepreneurs.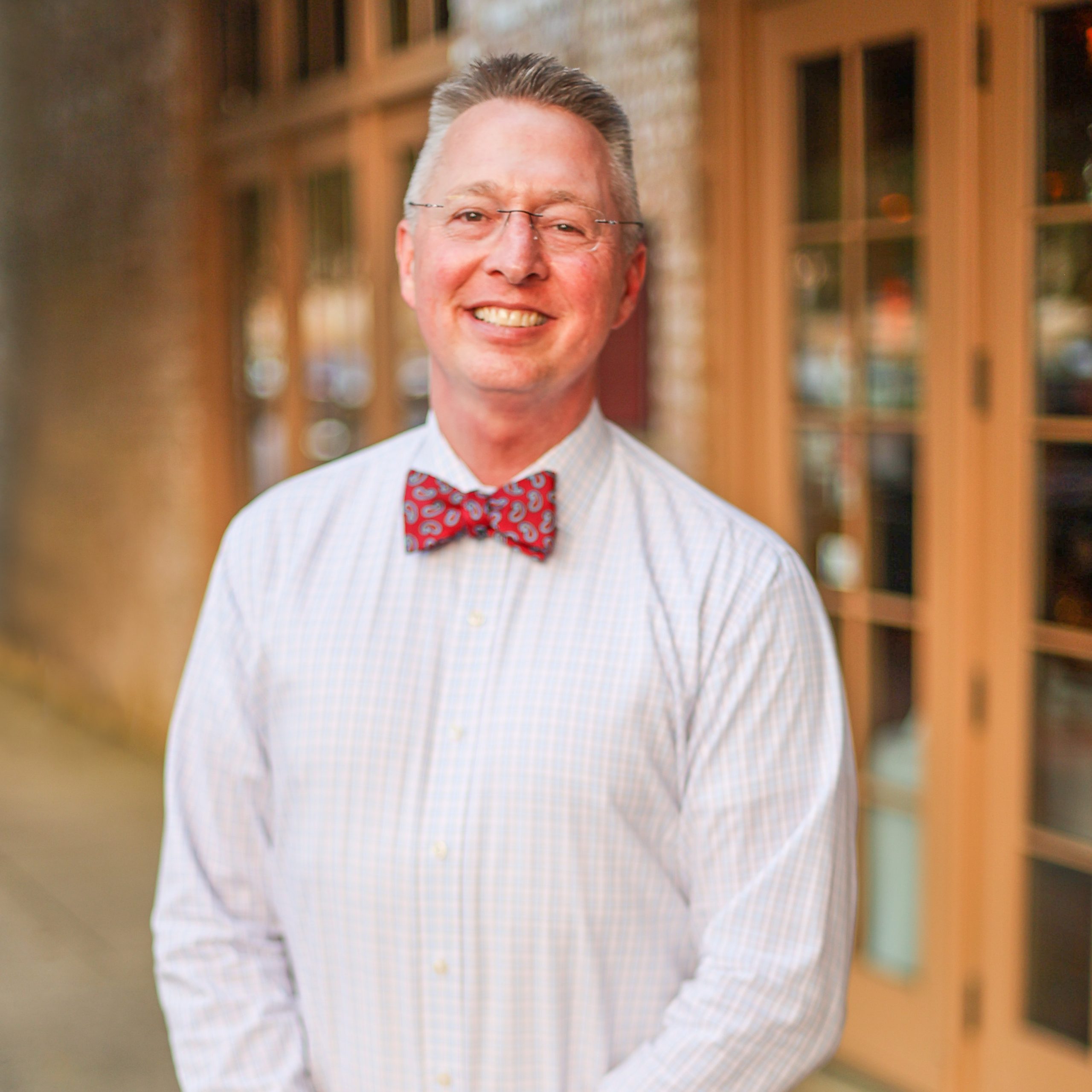 DIRECTOR OF OPERATIONS, GREAT SOUTHERN RESTAURANTS
Born in Blue Island, Illinois, and raised in San Diego, California, Steve enlisted in the U.S. Navy upon graduation from high school. He honorably served as a hospital corpsman and was stationed in Okinawa, Japan; Guantanamo Bay, Cuba; and Panama City, Florida. He moved to Pensacola in 1998 and began his employment at The Fish House as a server. He moved quickly up the ranks and accepted the general manager position in 2001. During his tenure, he oversaw the addition of Atlas Oyster House and The Deck Bar, as well as the demolition and subsequent rebuilding of The Fish House due to Hurricane Ivan.  In 2009, he was promoted to the prestigious General Manager position at Jackson's Steakhouse where he led his team to provide exemplary service and an extraordinary fine dining experience. In 2015, he was named Director of Operations for Great Southern Restaurants. Eskridge is dedicated to providing genuine hospitality, making sure our guests receive the highest level of service.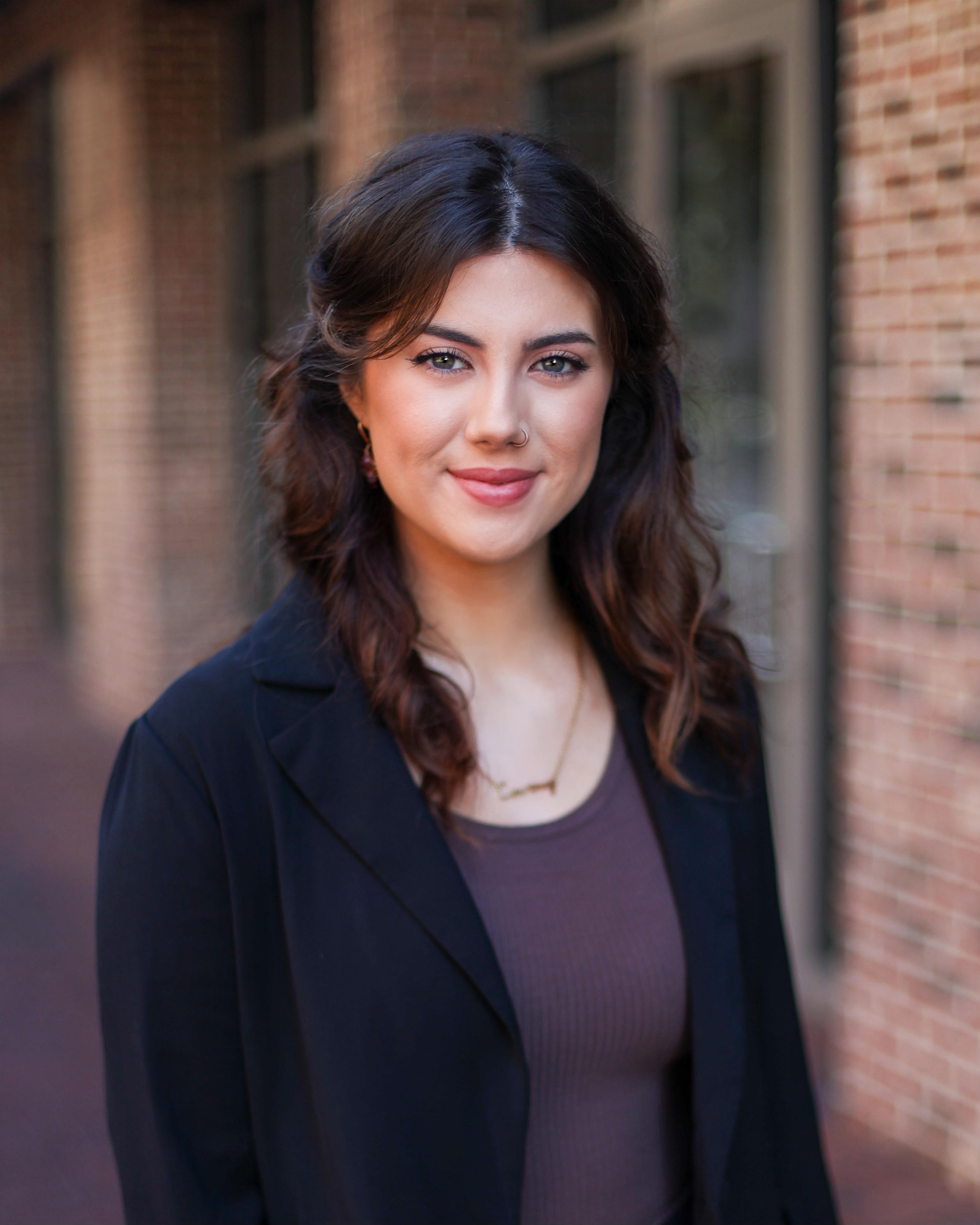 From a small town in North Dakota, Courtney received her degree in agronomy and business from Dickinson State University. Starting at a young age in the service industry, she began working at a fine dining restaurant close to home. She then continued working as a server and bartender later on, while also working on her family's farm. She moved to Pensacola when her husband began flight school at the Naval Air Station of Pensacola. Courtney has been in the industry for nine years and enjoys creating connections and experiences for people to remember.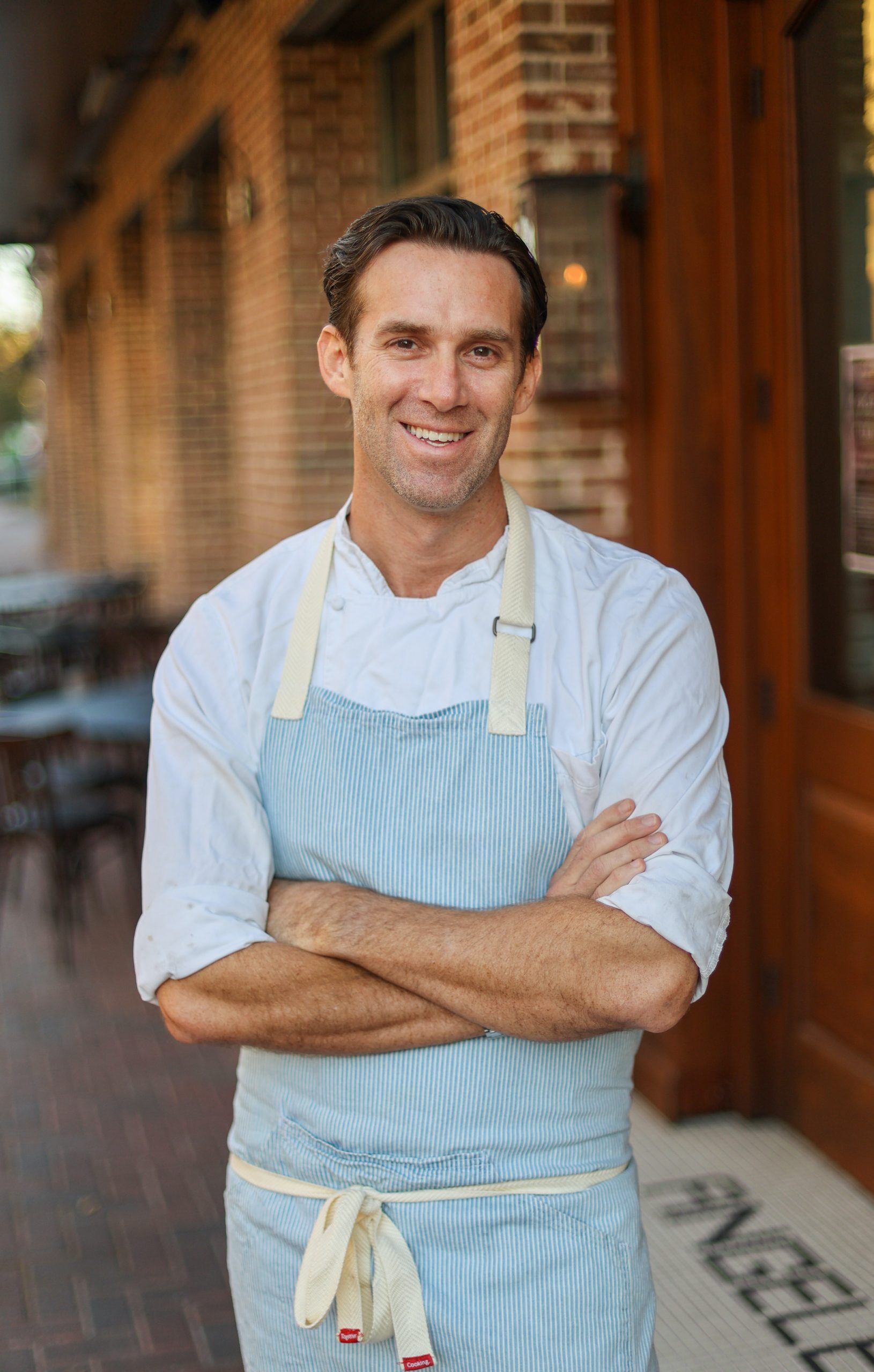 Chef Briscione is the first-ever two-time champion of Food Network's Chopped. He has since become a Food Network regular, serving as a host and judge on television as well as starring in original Food Network digital series and streaming platforms. Chef Briscione is a frequent guest on The Dr. Oz Show and was named one of People Magazine's 'Sexiest Chefs Alive.' Together, he and Brooke have authored four cookbooks, including their award-winning, best-seller, The Flavor Matrix (HMH '18).
Chef Briscione cut his culinary teeth at the age of sixteen in the kitchens of Jubilee on Pensacola Beach. While in college in Birmingham, Alabama, Chef Briscione began crafting wood-fired oven pizzas for Chef Frank Stitt at Bottega Café. In his six years under Stitt's tutelage, Chef Briscione worked his way up to become chef de cuisine of the multi James Beard Award-winning Highlands Bar & Grill. In 2006 a new life and new challenges enticed him to shift his attentions to New York City. Chef Briscione moved to Manhattan to be with his wife, Brooke Parkhurst, also a Pensacolian, and to take a position at Daniel Boulud's iconic four-star restaurant, Daniel. As the sous chef of the private dining room, Chef Briscione cooked for a rotating roster of visiting celebrities and dignitaries. Eventually, Chef Briscione transitioned to The Institute of Culinary Education where he spent ten years as the Director of Culinary Research, training students and professional chefs alike on cutting edge culinary techniques. In the summer of 2018 Chef Briscione and Parkhurst returned to their hometown of Pensacola, FL where they were recruited by Great Southern Restaurants to help with their new Italian restaurant, Angelena's, along with Quint and Rishy Studer and Jean Pierre N'Dione.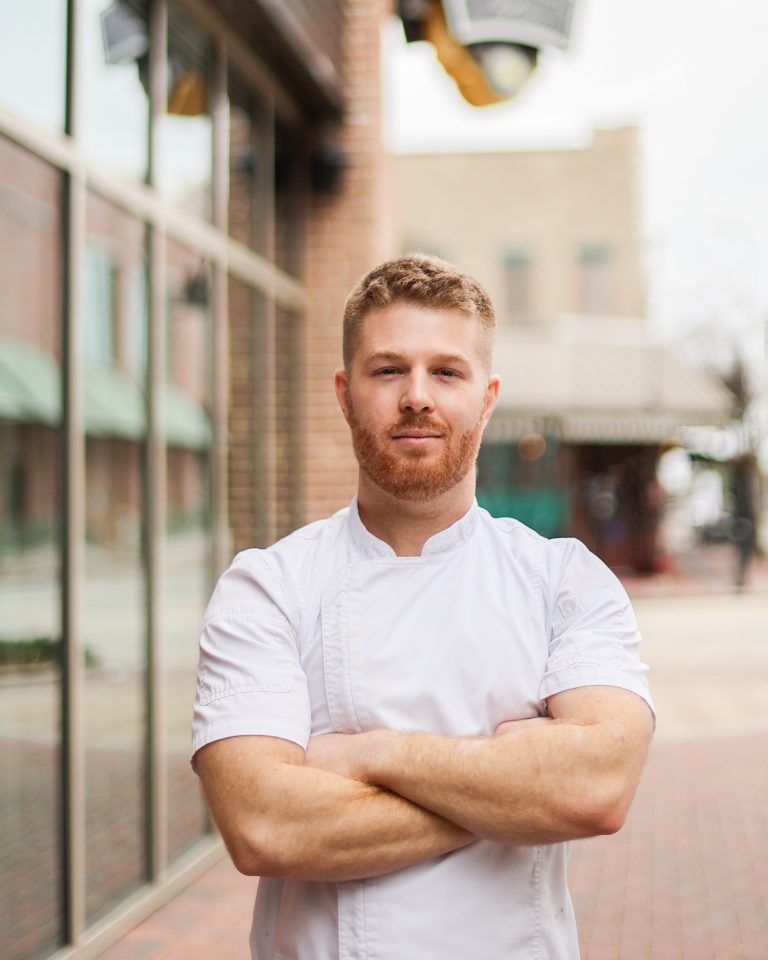 Ian was born in Atlanta, Georgia and relocated with his family to Pensacola at a young age. Moving to Pensacola at such a young age, Ian has had the opportunity to grow up and watch the city grow with him. Ian attended Pensacola State College and graduated with a degree in Culinary Arts. With a love for all things culinary, Ian owned and operated a catering company called Spot On Catering. After running the business for several years, Ian and his wife, Mallory, settled down and had their daughter, Fiona. From here Ian decided to step back into the restaurant world and join the Angelena's team where he can share his love for the hospitality industry through his food creations and connections with staff and guests.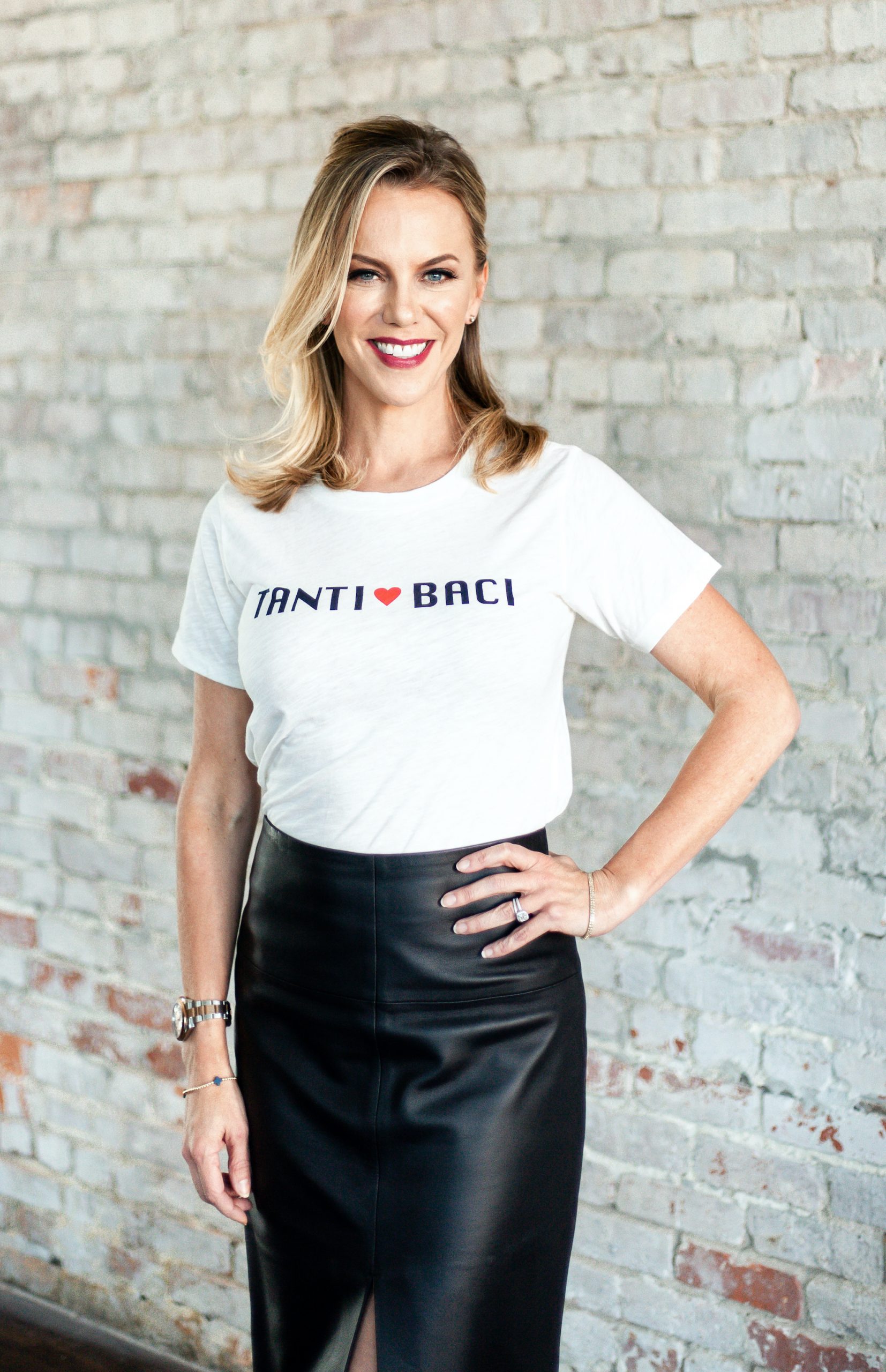 Born and raised in Pensacola, FL, Parkhurst, spent her childhood in her mother's kitchen and her grandfather's newsroom. It's only fitting that Angelena's now sits adjacent to the former site of the same newspaper, the Pensacola News Journal, where her mother and sister worked as a features reporter and her grandfather, Braden Ball, was publisher for 35 years.
While studying at Davidson College, Parkhurst moved to Rome, Italy, for one year where her love for the Italian language and food culture developed. Upon graduating from Davidson College, Parkhurst moved to New York City to work in television journalism and to further her passion for Italian food and wine. Her debut novel with recipes, Belle in the Big Apple (Scribner 08'), is the story of a young woman who takes the city by storm with her quick wit and culinary prowess. Parkhurst then followed suit, becoming a TV morning show regular, a digital culinary personality for Conde Nast's debut web network and a columnist for NewYorkDailyNews.com
With Chef Briscione, Parkhurst taught a series of Couples Cooking classes at The Institute of Culinary Education as well as became a noted wine speaker. Parkhurst has enjoyed reoccurring appearances on The Today Show, The Dr. Oz Show and Fox & Friends.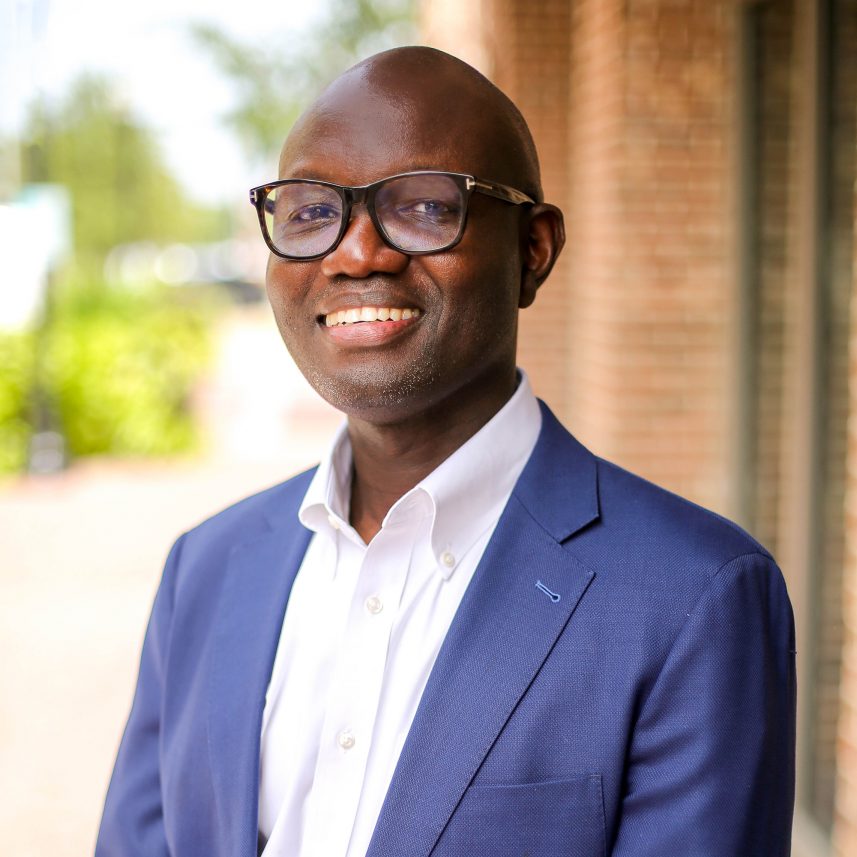 Co-Owner, Angelena's Ristorante Italiano
Born in Senegal, West Africa, and raised in Toulouse, France, N'Dione moved to New Hampshire in 1998 for nine months to try something new but ending up cutting his stay short from the cold and relocating to sunny Pensacola, Florida. He began his employment at The Fish House as a server in 2001 and discovered his passion for the restaurant industry and only eleven months later was promoted to Service Manager; in 2009 he became the General Manager of The Fish House, Atlas Oyster House, and The Fish House Deck Bar. In January of 2010, N'Dione decided to make his residency official, he applied for and was granted U.S. citizenship; shortly thereafter he graduated from our own University of West Florida with a Bachelors degree in Accounting. When it comes to our restaurants his philosophy is to ensure all of our guests feel welcome and have the most memorable dining experience at Our House.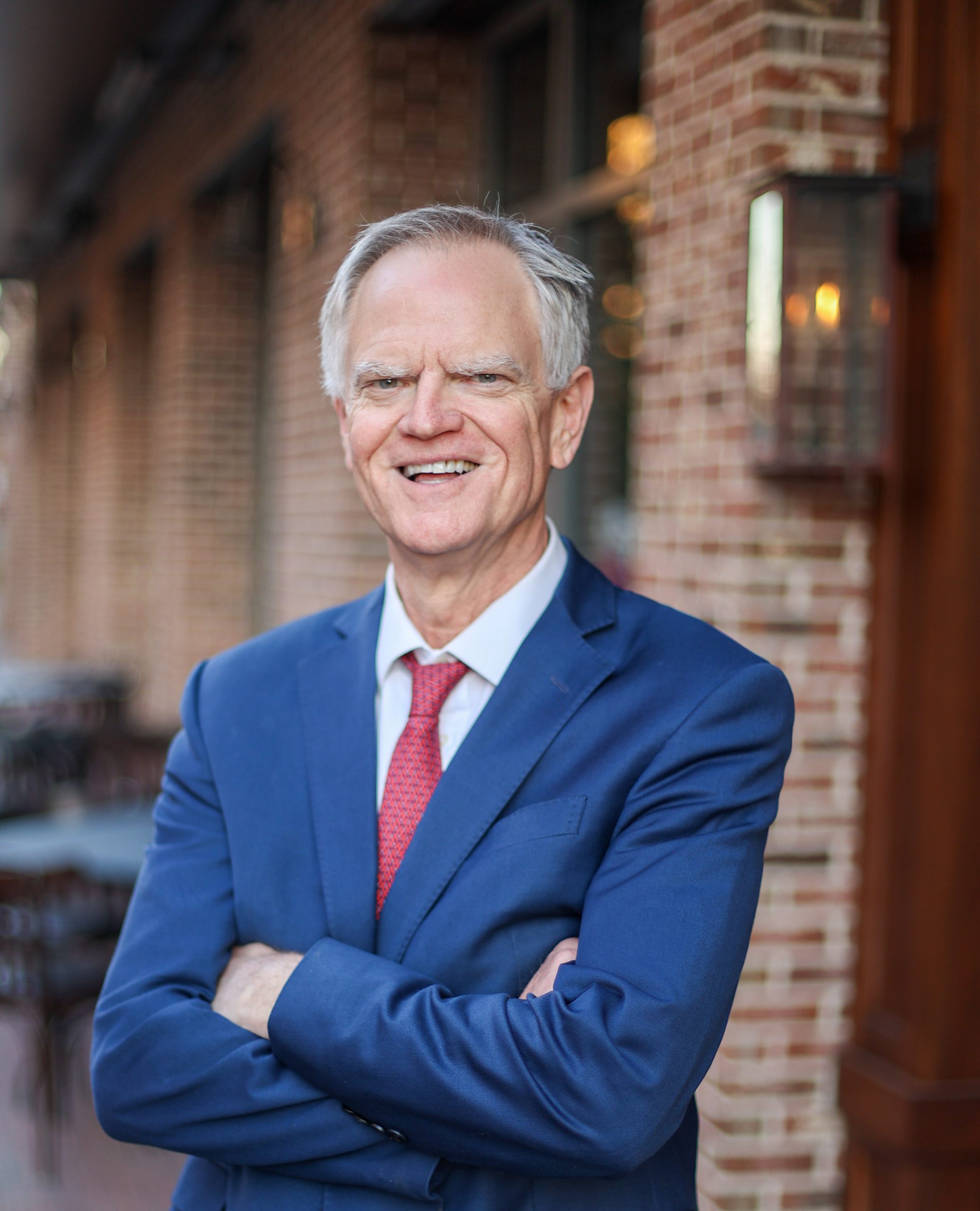 president, Co-owner, Great Southern Restaurants
Collier Merrill is the president/owner of Merrill Land Company, a real estate development company, which specializes in commercial real estate, residential and commercial construction as well as condominium and subdivision development along the Northwestern Gulf Coast. He is the president and co-owner, along with his brothers Will and Burney, of Great Southern Restaurants, Inc., which owns and operates The Fish House, Atlas Oyster House, Jackson's Steakhouse, Five Sisters Blues Café, Angelena's, The Palafox House, and Great Southern Weddings, Catering & Events.  Additionally, Merrill is serves as a stockholder and director of The Gulfarium: A Marine Adventure Park.  Merrill is a graduate of the University of West Florida with a Bachelor of Science degree in Business Management.
Merrill is an active participant in the community, currently serving as Chairman of the University of West Florida Historic Trust. He also serves on the Naval Aviation Museum Foundation and board of directors of Ascension Health Florida.  Additionally, he is a trustee emeritus of the Pensacola Museum of Art, a member of Christ Church where he serves as a member of the vestry, and a member of the Pensacola Downtown Rotary Club.
Previously, Merrill has served in a number of community leadership roles: chairman of Visit Pensacola overseeing an annual budget of $10 million focusing on tourism and economic development; chairman of the Community Maritime Park Associates which governed and managed a $65 million community development project in downtown Pensacola; chairman of the Pensacola Bay Area Chamber of Commerce; chairman of the Pensacola-Escambia County Promotion and Development Commission; chair of the Destination 2020 Strategic Planning Committee; chairman of the Florida Arts Council; president of the Pensacola Museum of Art; and president of the Home Builders Association of Northwest Florida.  He has also served as a member of the boards of the University of West Florida, Pensacola State College Foundation, Catholic Social Services; Pensacola Chapter of the American Red Cross and served as a mentor for Big Brothers/Big Sisters.
Additionally, Merrill has served in a number roles related to both public and private community development. Merrill was appointed by Governor Jeb Bush to serve as a member of the Board of Regents which governed all of the universities for the State of Florida carrying with it a fiduciary responsibility of $2 billion. After his service on the Board of Regents he was tapped to be the founding chairman of the University of West Florida Board of Trustees (2000-2004) overseeing the successful growth of the University and it's $150 million annual budget. Merrill was also selected by Governor Rick Scott to serve on the Gulfcoast Consortium.
Merrill has been recognized and named Art Education Hero by the Florida Cultural Alliance, an Outstanding Volunteer Fundraiser by the National Society of Fund Raising Professional, and a Paul Harris Fellow of Rotary International, received the Downtown Rotary Club's Grover Robinson Award for Service, and was named the University of West Florida's Distinguished Alumni of the Year.  In addition, Merrill was a recipient of the Pensacola Area Chamber of Commerce's awards for Emerging Leader and Community Leader.